The Harp Hilly Hundred Reliability Ride is a popular early season training ride organised by the Harp Road Club. First run in 1954 it is recognised as one of the harder reliability rides in the area, because of the unrelenting terrain through the Chilterns, it was originally 100 miles but is now approximately 100 kms. For those who don't feel they are fit enough for the full distance we also have a shorter 55km route. The ride starts in Kings Langley, Herts and follows a challenging route through the Chilterns via Bovingdon, Berkhamsted, Whipsnade, Ivinghoe & Tring. It then returns through Ivinghoe and Berkhamsted to finally finish back in Kings Langley. The major ascents include the climbs of Bison Hill near Whipsnade, Aston Hill just outside Tring and Ivinghoe Hill past Ivinghoe Beacon.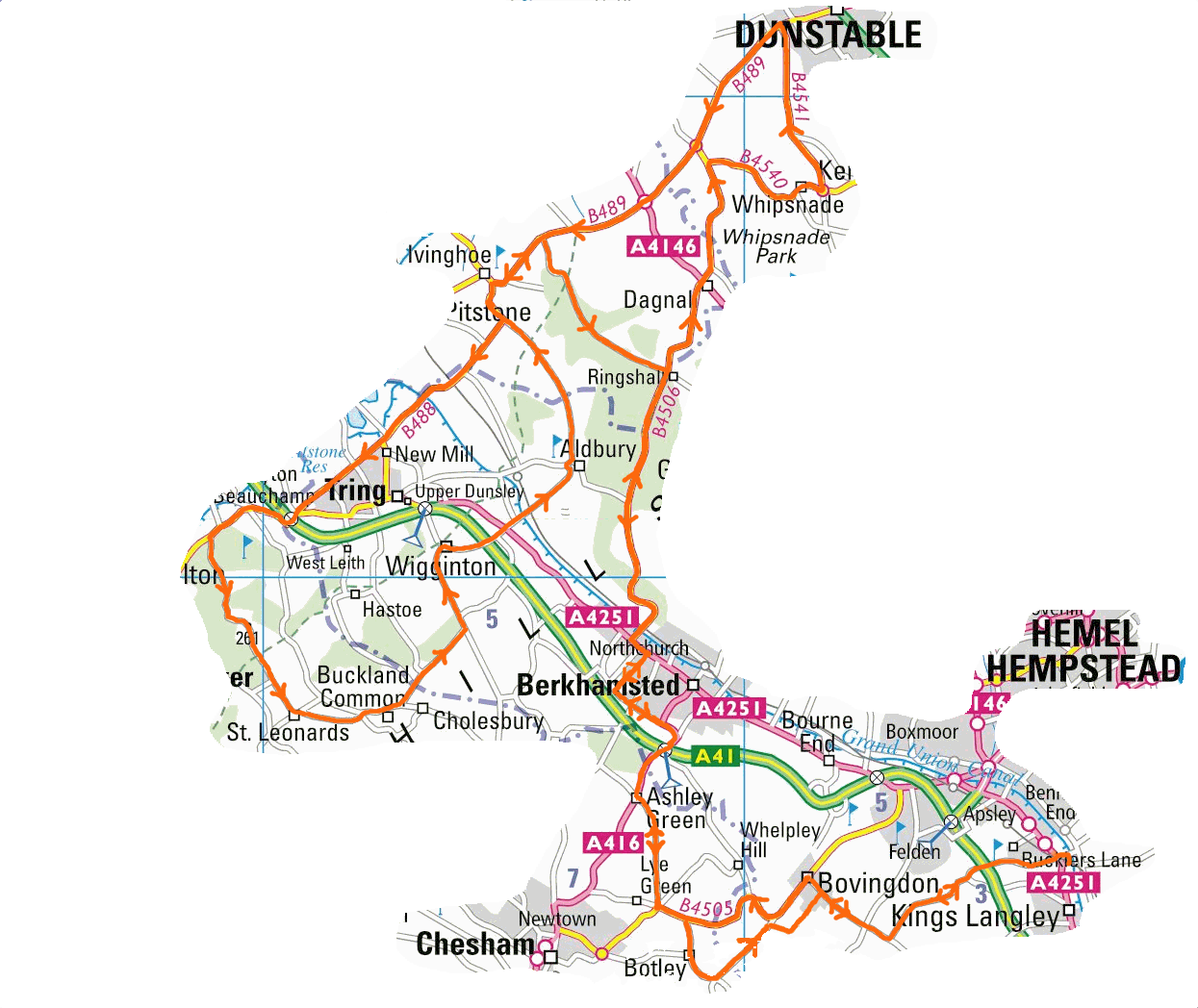 These events are 'Reliability Rides', not races, you are expected to complete the course at an average speed of between 12.5mph & 18mph. That is 3½hrs to 5hrs for the 100km route and 2hrs to 3hrs for the 55km route.

The entry fee for the Harp Hilly Hundred is £12 with at least 50% of the entry fees received for the event donated to charity. Over the past 10 years we have donated over £11,000 to our selected charities.

The profiles of the 100km and 55km routes are shown opposite. Further details including route maps and details for both the 100km and 55km rides can be found elsewhere on our website
For further information please feel welcome to contact us.